AED123 Offices and Service Areas
 
Note: AED Sales and AED Support plans are available nationwide.

In-person AED service is now available in Dallas, Fort Worth, Waco, Temple, Austin, San Antonio, Corpus Christi, Houston, Beaumont, and Huntsville. In the near term, we plan to expand service to Brownsville / McAllen, Laredo, Lubbock / Amarillo, and Midland / Odessa.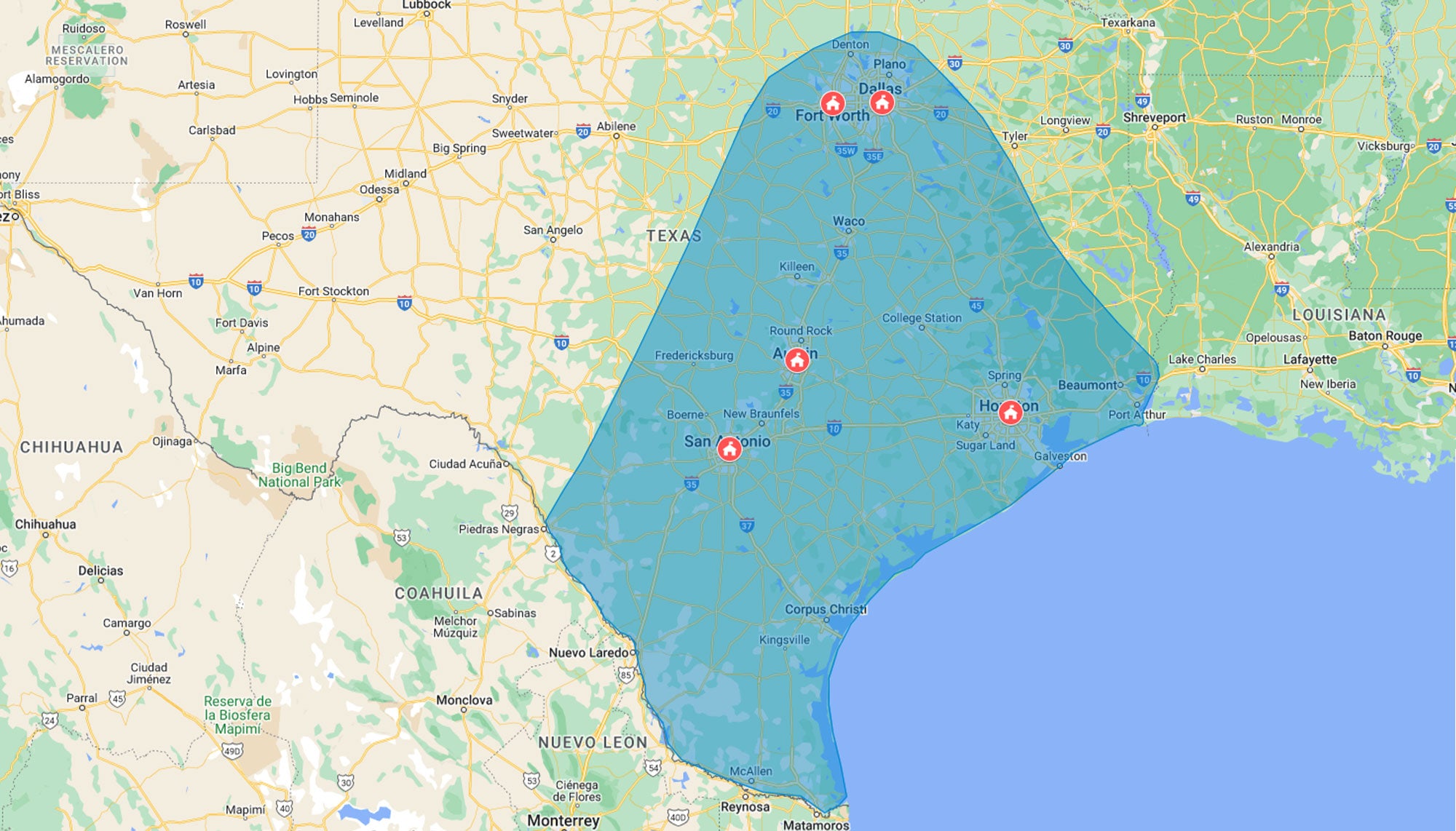 Dallas (HQ)
3232 McKinney Ave
Suite 500
Dallas, TX 75206
Fort Worth
5049 Edwards
Ranch Road
Fort Worth, TX 76107
Austin
500 W 2nd St
Suite 1900
Austin, TX 78701
San Antonio
18911 Hardy Oak
Boulevard
San Antonio, TX 78258
Houston
2200 Post Oak Blvd
Suite 1000
Houston, TX 77056